Grapes from my friends
A family spirit
Bearing in mind that fine wine can only come from fine grapes and that acquiring vines in Burgundy, if you have not inherited them, is almost impossible today, then the equation is a complex one. But not impossible to solve when you have been able, like me, to build a relationship of trust with other winegrowers for over 10 years, and these winegrowers are willing to sell you enough grapes to make a few barrels of wine each year.
Somehow I feel like I'm part of their family and they feel like they're part of mine. They lend me, for one vintage, or several because they are loyal, a few ouvrées from their vines. My task is to make the best of these grapes to honour their work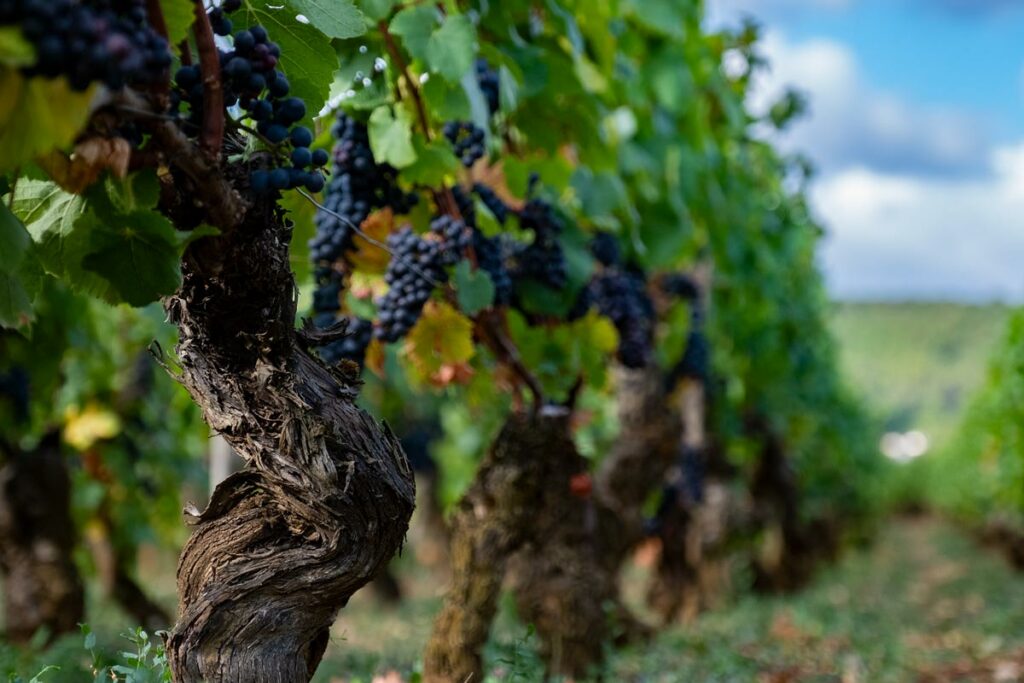 Self made wines

Wines that reveal themselves
(with little assistance)
A friend once told me: you're a self-made man who makes self-made wine. And he was right! In both my vinification and ageing work, I like to keep things simple. Humility in the face of my raw material, the grapes. A certain sense of respect, as we had in the past.
No technical input, and much less "high tech" input, unless used to provide a little comfort and ensure a better end quality. I use the right techniques applied with precision and very little intervention to allow the terroirs to speak for themselves because they have so much to tell us.
Harvest time
This is probably one of my favourite times of the year. Not just because it is the crucial moment when, between obtaining grapes of the right maturity and making the right choices in the winery room, a good deal of the final quality of my wines is at stake. But also because it is a very special time shared with my close family and friends who come and help me every year. These "petites mains" help to ensure high-precision work.
We (re)connect, experience the excitement together along with the true pleasure of sharing something unique: capturing our impressions and the fleeting memory of a year in a wine. In that way, we can fully relive the vintage in question when we have the pleasure of opening and enjoying the bottles of wine together in a few years time.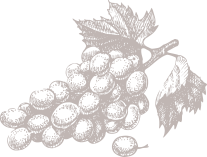 Vinifications
– red wines – natural fermentation and long ageing
After being harvested by hand, the grapes are placed in wooden vats for a maceration/ fermentation period ranging from 15 days to 3 weeks. I prefer to intervene as little as possible on the vats. Fermentation takes place spontaneously, the yeasts naturally present on the grapes transform the sugar into alcohol. Pushed up by the gas created by the fermentation, the cap of pomace must be brought back into contact with the grape juice.
This operation is known as "pigeage" and ensures the extraction of the aromatic, colouring and structuring compounds found in the grape skins. We like to do it with our feet in the traditional manner to get an even better feel for the material. Once the alcoholic fermentation is finished, the juice is drawn off and the pomace pressed. The wine is then transferred into oak barrels for 12-18 months' ageing on the lees.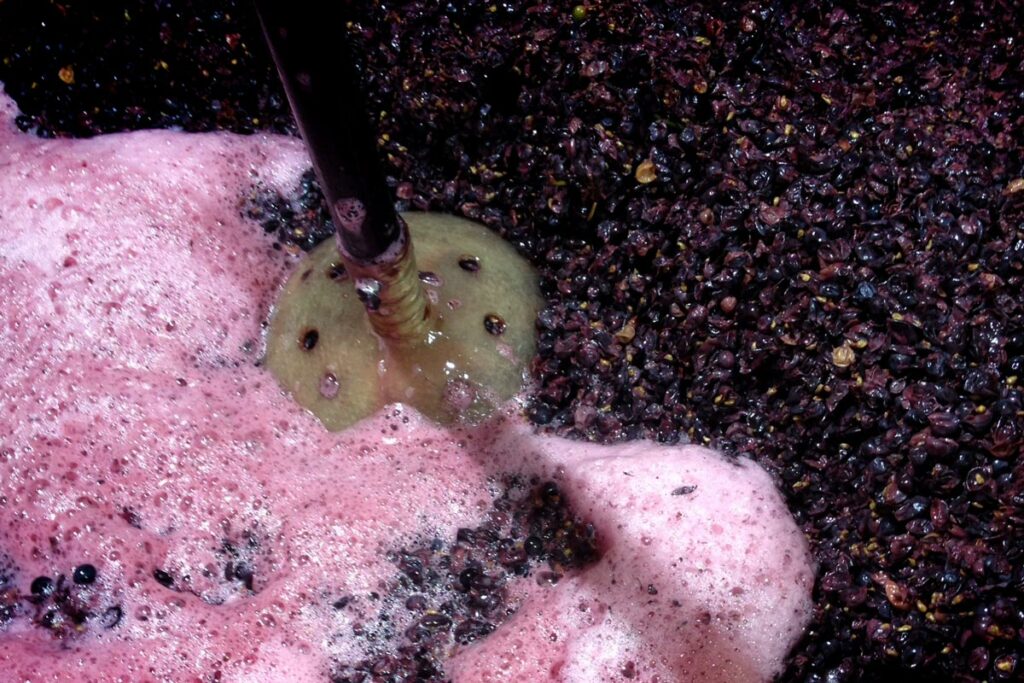 – white wines – fermentation in barrels, as of old
The grapes for the white wines are also picked by hand. They are pressed immediately and the juice is stored in vats for 24 hours to allow the sediment to settle. This sediment is made up of impurities and coarse lees that can interfere with the vinification process.
Once settled, the grape juices are housed in oak barrels for their alcoholic fermentation, which will occur spontaneously. It can be longer than that of the reds, sometimes lasting several months.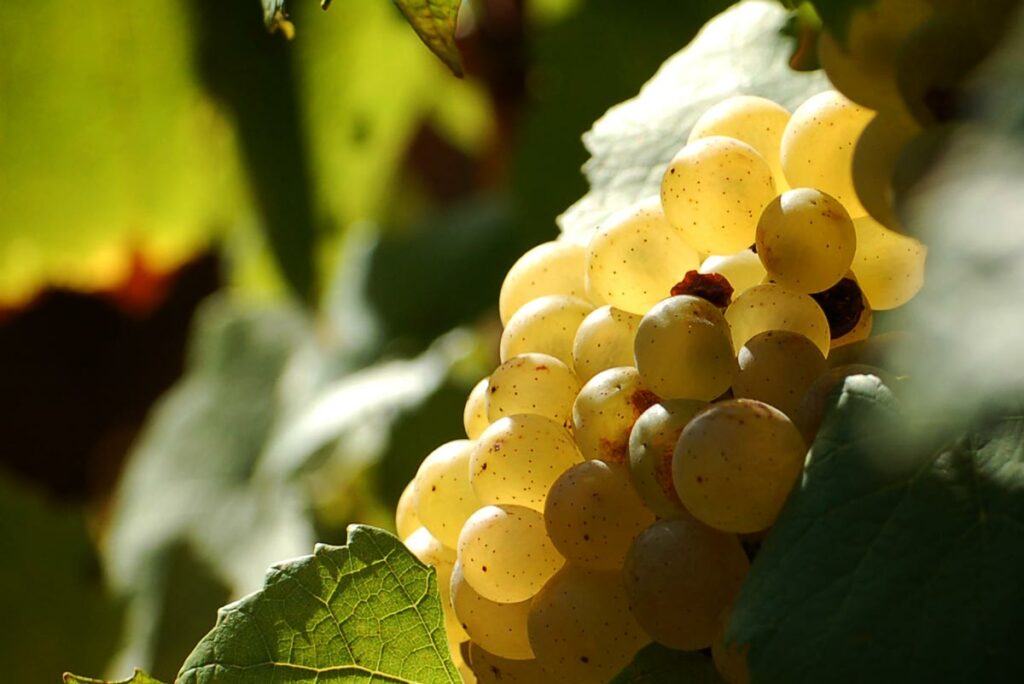 – Ageing in barrels
coolness & darkness
The temperature in my ageing cellar is cooler than average. Should I do something about this and air-condition it? No, I prefer to make an asset of it. Slow, even very slow, fermentations…it can be nerve-racking but, with perfect hygiene and constant attention, it produces fantastic results.
I prefer to use oak barrels from the forests in Central France, mostly the Tronçais forest. I then allow the second (malolactic) fermentation to take place. Slowly, the red and white wines will clarify and long ageing on the lees will endow them with complexity and depth.
Lastly, my wines are never filtered but sometimes lightly fined before bottling in order to preserve their original quality.